What is this hygge everyone is talking about? You've come to the right place – here at My Hygge Home, we're experts in hygge home life, lifestyle – basically everything hygge.
And if you believe hygge is more than just a design style, you are absolutely right – it is so much more than that. It's a Danish life and design practice that is literally changing lives, and we're going to show you how.
But first, let's quickly learn how to pronounce hygge.
How is Hygge Pronounced?
There is a lot of confusion around the pronunciation of hygge. Phonetically, hygge is pronounced as hyoo·guh.
So what is hygge and how can it change your life?
Grab that cup of hot chocolate, get super cosy, and let's jump in.
If you want to jump ahead, feel free to click the links below:
What Is Hygge?
Hygge is associated with the feeling of cosiness and contentment. According to VisitDenmark, the hygge concept is quite simply the act of creating a warm atmosphere and enjoying good things with good people.
To Danes, this can mean sitting around a dinner table with mates or family talking about life, the soft glow of a candle, cosying up under a soft fluffy blanket with a good book, or simply snuggling up with a loved one to watch a film.
The hygge 'high season' is the Danish winter when the nights are long and the days are dark. Around Christmas, hygge means soft lighting, a warm cup of gløgg (mulled wine), and oversized scarfs. But the ethos of hygge has been incorporated into every aspect of life and is therefore year-round.
Where Does Hygge Originate From?
Although adopted by the Danish in the 18th century, the word hygge actually originated from the old Norwegian for well-being. Since Danes embraced the term, it's found its way into every aspect of Danish life and can apply to almost anything..
Hygge is now used to describe anything that is hygge-like (hyggelig), such as the Danish word 'hyggekrog', which means a nook where one gets cosy. In Copenhagen, even a bowl of porridge or a wine bar can represent hygge.
Why Is Hygge So Popular?
Hygge is all about simplifying your life (minimalism) and focusing on warm, comforting experiences. Who doesn't want to cosy up in a soft blanket with a relaxing hot drink, surrounded by soft, atmospheric candles?
Since the launch of hygge-related books in 2016 – including one of our favourites, The Year of Living Danishly: Uncovering the Secrets of the World's Happiest Country – the Danish hygge principle went mainstream, with people everywhere wanting to embrace this secret to happiness in their lives and home.
How to Hygge Your Life
So how do you incorporate the popular and comforting concept of hygge into your life? There are so many ways to hygge your life, so here are just a few of our favourites!
1. Opt for Comfortable Clothing
Hygge is all about comfort, and that should include what you wear. With the rise of athleisure brands, comfy doesn't have to mean an old pair of gym shorts. It can mean soft cotton layering, a crisp white shirt, head-to-toe knits, or an oversized pashmina. Think quality over quantity, relaxed silhouettes and, of course – comfort!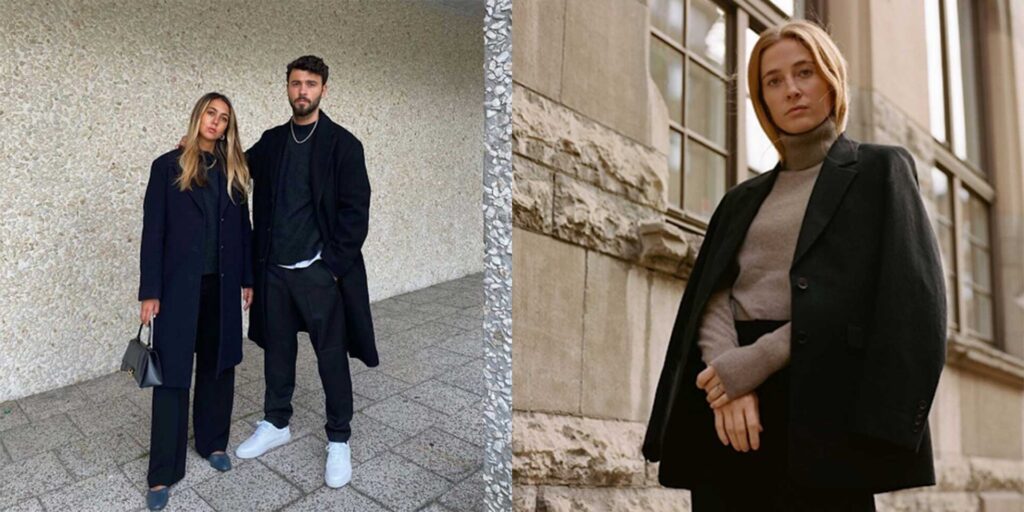 For more clothing style inspiration, Good On You's How to Dress like a Dane post is a great place to start.
2. Eat Good-Quality, Delicious Food
The hygge way of eating is described as 'indulging mindfully', and we're all for it. It's all about splurging on high-quality, luxurious treats without guilt. Again, think comfort and quality over quantity.
It's a delicious hot chocolate made with the real thing, a bowl of warm popcorn, a comforting stew, a scrumptious piece of cake, or even a simple bowl of porridge cooked to perfection.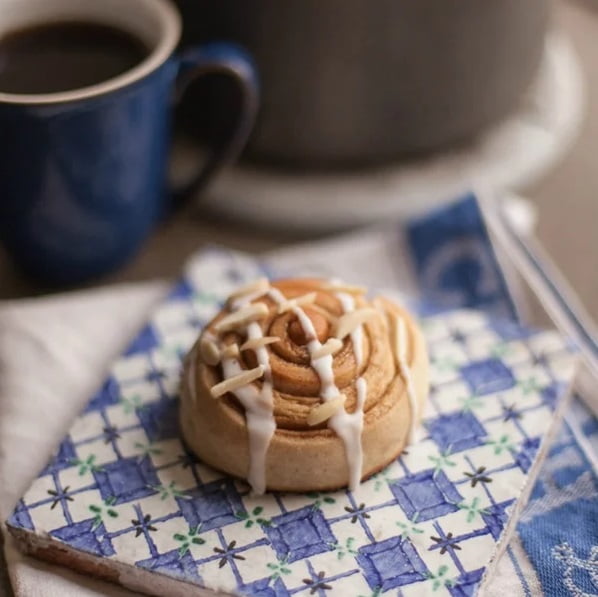 And yes, avo toast counts!
Here's a list of 21 Scandi Comfort Foods That Will Make You HEART the *Hygge* Trend from Brit.co for inspiration.
3. Prioritise Quality Time with Friends and Family
At the heart of hygge is togetherness. This means finding more ways to spend time with your favourite people. It can be as simple as watching a Netflix movie, regular coffee dates, or taking a walk in the park, or more inspired, like throwing the perfect dinner party.
Here are some of our best hygge-inspired activities you can do as a family:
Plan a family baking day
Roast marshmallows over an outside fire
Built a super cosy fort
Have a movie marathon
4. Learn to Let Go of Multitasking
When you think hygge, think simple. This means if you want to hygge your life, constant multitasking has got to go. Instead, try to be present when having that coffee date with a mate, or switch off your work email notifications when you're riding bikes with the family.
5. Go for a Bike Ride
In Denmark, there is nothing more hygge-like than a good bike ride, especially in winter with a cosy oversized scarf! But that's not to say it isn't hygge all year round. Taking a bike ride to the park, your favourite local coffee shop, or the beach will warm your soul in summer or winter.
And why not turn it into a family holiday? Here are some of Australia's best family-friendly biking tours.
6. Find Ways to Destress
To improve your well-being is to truly live a hygge-centric lifestyle, and we all know how daily stress can quickly derail that. With our daily schedules, eliminating everything that's emotionally overwhelming or annoying isn't always possible, but you can reduce it.
Here are some of our top destress tips to help you hygge your life:
Hug someone
Practice slow, deep breathing during times of high stress
'Unplug' from your phone and social media
Try to leave at work at a reasonable time a few times a week
Take a ten-minute work out to de-trigger
Put on a show or read a book that will make you laugh
Buy a plant
Create some relaxing Spotify playlists
Have a candle-lit reading session or bubble bath
Get a good night's sleep
Whether it's finding the time for a cup of tea and a good book or stealing half an hour for a power walk and a steam shower, finding tranquil alone time to relax is a must to not only destress but to embrace the cosy, warm feeling of hygge.
How to Hygge Your Home
Hygge-ing your home is a key part of bringing more hygge into your life. It is what brings all these fantastic hygge concepts, like being together with friends or making a delicious candle-lit meal, together. It's all about bringing the outside in, getting rid of the clutter, softening your home (and your lighting), and creating a warm, welcoming atmosphere.
How to Bring Hygge Into Your Home
1. Bring the Outside In
Part of what makes Danes so happy is their appreciation of nature. Whether it's a hike or a long walk (even in the winter!), they appreciate open spaces and greenery. Although it's not always possible to be in nature, you can bring nature into your home.
The right monstera or fern doesn't just lift your home style; it also lifts your mood! And when you pair it with a textured basket or monochrome pot? Pure magic. Even a simple herb can be 'hygged-up'.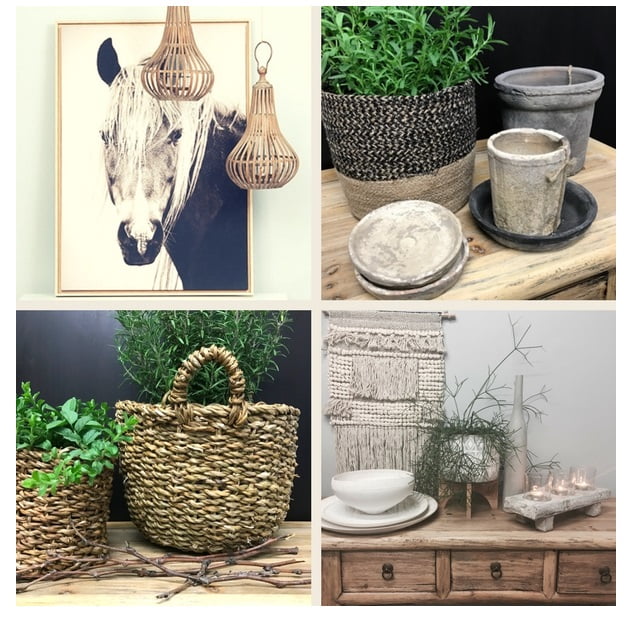 2. Simplify Your Home
If you genuinely want to hygge your home, it's time to put those Marie Kondo skills to good use. Get rid of everything that does not spark joy, and organise your kitchen and living spaces. Replace those loud pieces with a subtle mix of harmonious tonal shades or monochrome schemes.
This doesn't have to be expensive or overwhelming. It can be as simple as getting rid of your novelty coasters and replacing them with something simple and cosy like these cute Snoozy Sheep.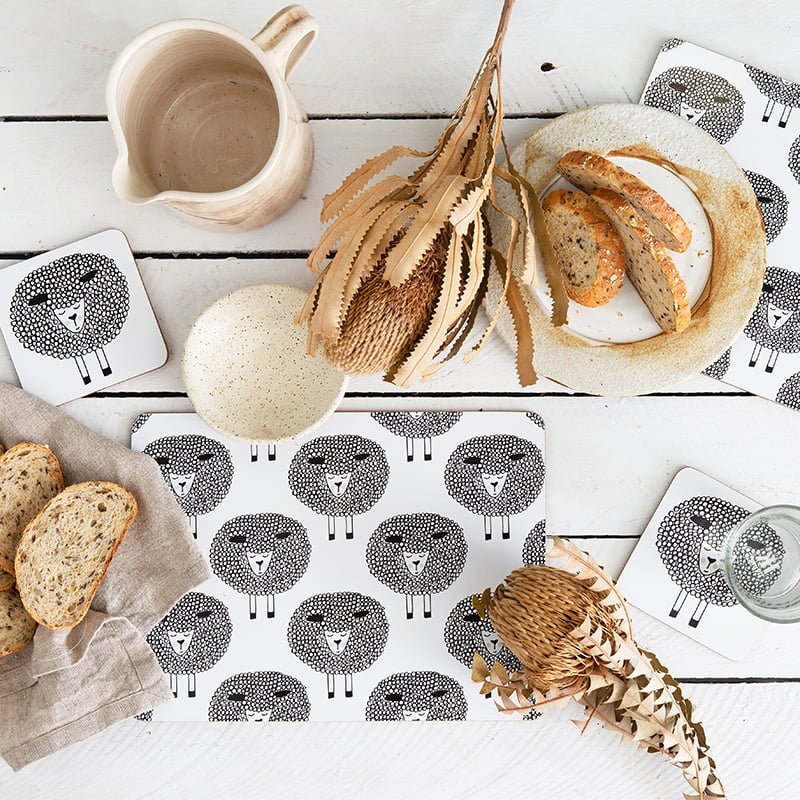 It's all about 'less is always more', so get your declutter on.
3. Soften Your Home
Think soft and textured! Once you've decluttered, it's time to soften your home. This means cosy blankets, textured rugs, throws, and pillows, or an inviting basket full of plush cushions. Here are just a few examples of hygge-inspired home decor in action from Interiors Online.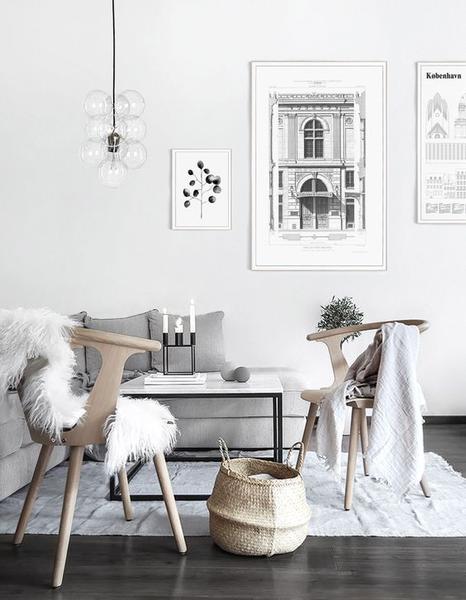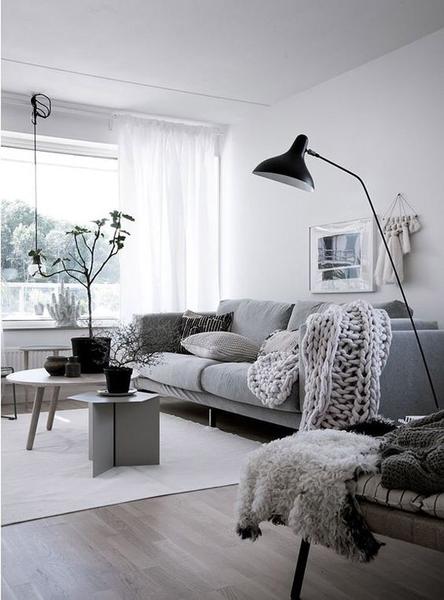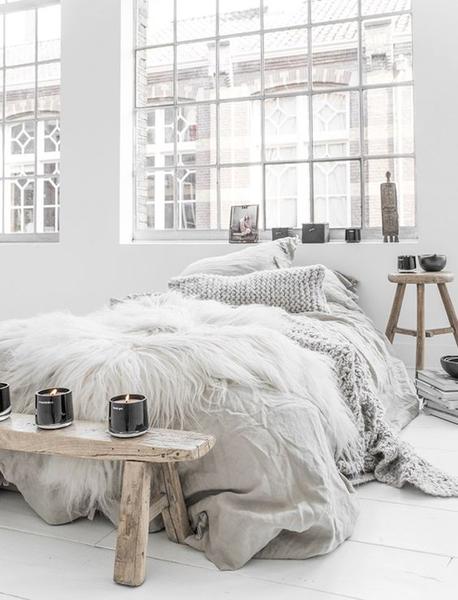 4. Create a Hygge Nook
No hygge-loving home would be complete without a comfy nook. Whether it's a quiet place to have a glass of wine or your morning coffee, or a place to snuggle with your favourite book, your hygge nook is also great for those hygge-ing their home on a budget. It allows you to focus on making one small area cosy instead of the whole house.
5. Soften Your Lighting
Lastly, even the most simple change, such as changing a lightbulb, sitting around a fire in the backyard, or adding some candles, can change the atmosphere of your home to warm and inviting. And as we know, this is what hygge-ing your home is all about.
You can soften your lighting and improve your home vibe by adding scented candles, textured candle holders, or a plush lamp to your living room.
Bonus: Our Favourite Hygge-Inspired Australian Products
Want to bring a little (or a lot!) of hygge into your life and home? Here are our current favourite hygge-inspired Australian products that we are cosying up to this season:
1. Natural Oversized Scarves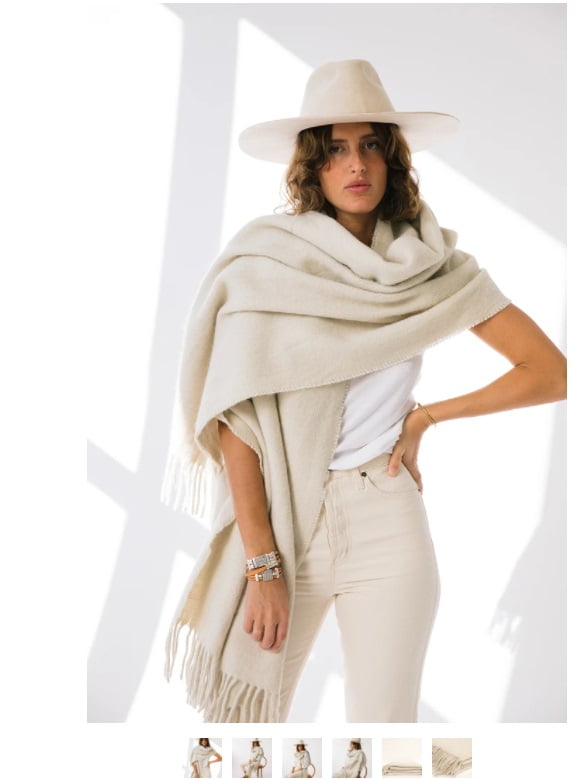 [You can shop for these Pampa oversized scarves here]
2. Merino Wool Bed Blanket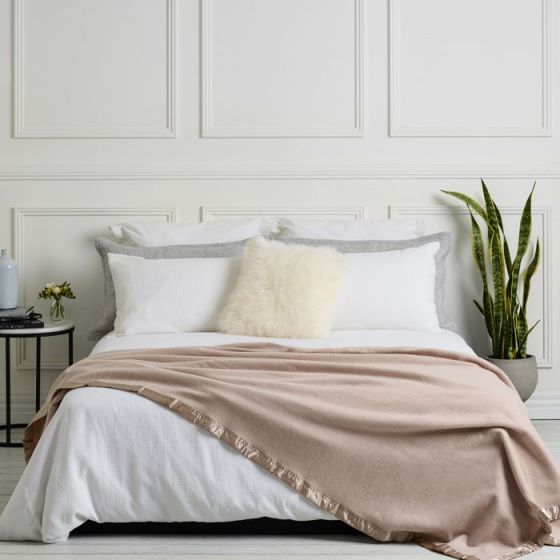 [You can shop for these LuxeBedding wool blankets here]
3. Eco-Friendly Swedish Dishcloths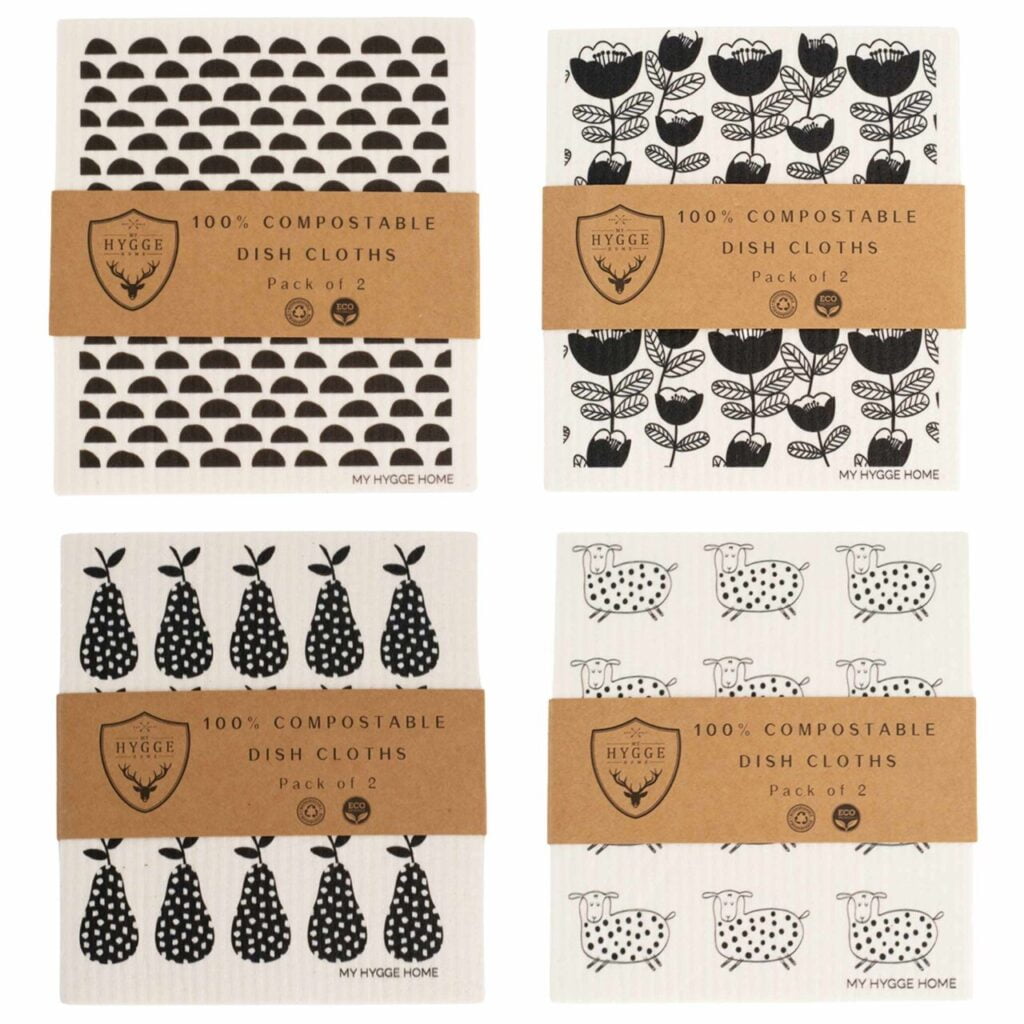 [You can shop for these My Hygge Home dishcloths here]
4. Skandinavisk Candles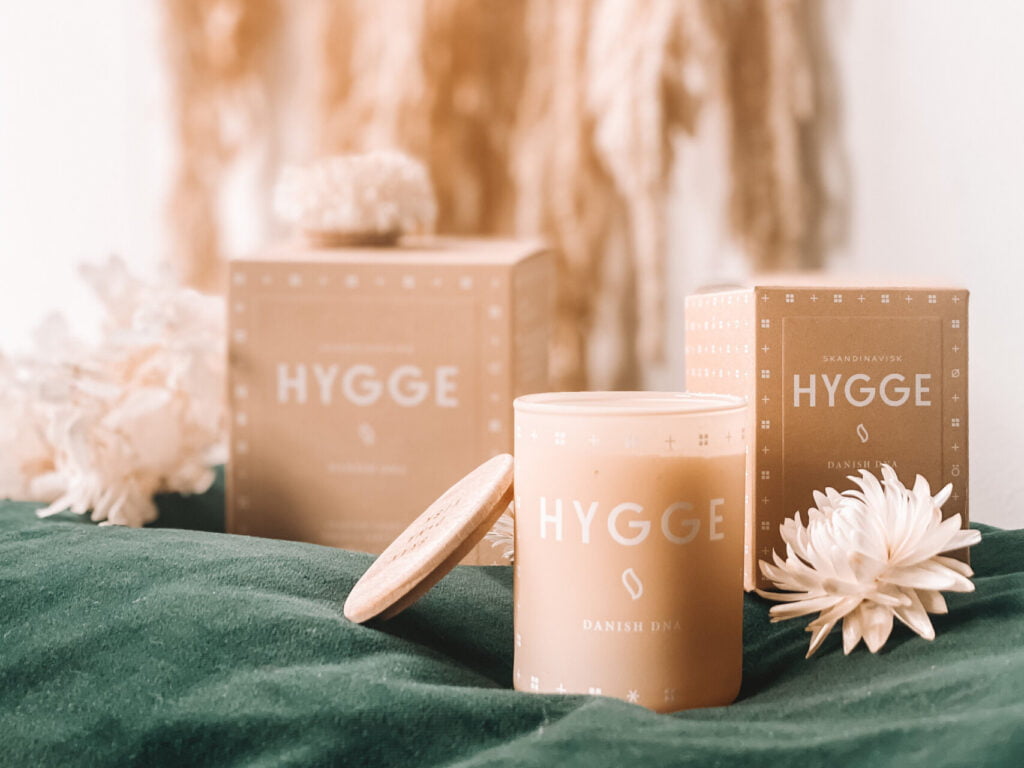 [You can shop for these Hygge Studios candles here]
5. Minimalist Cork Table Decor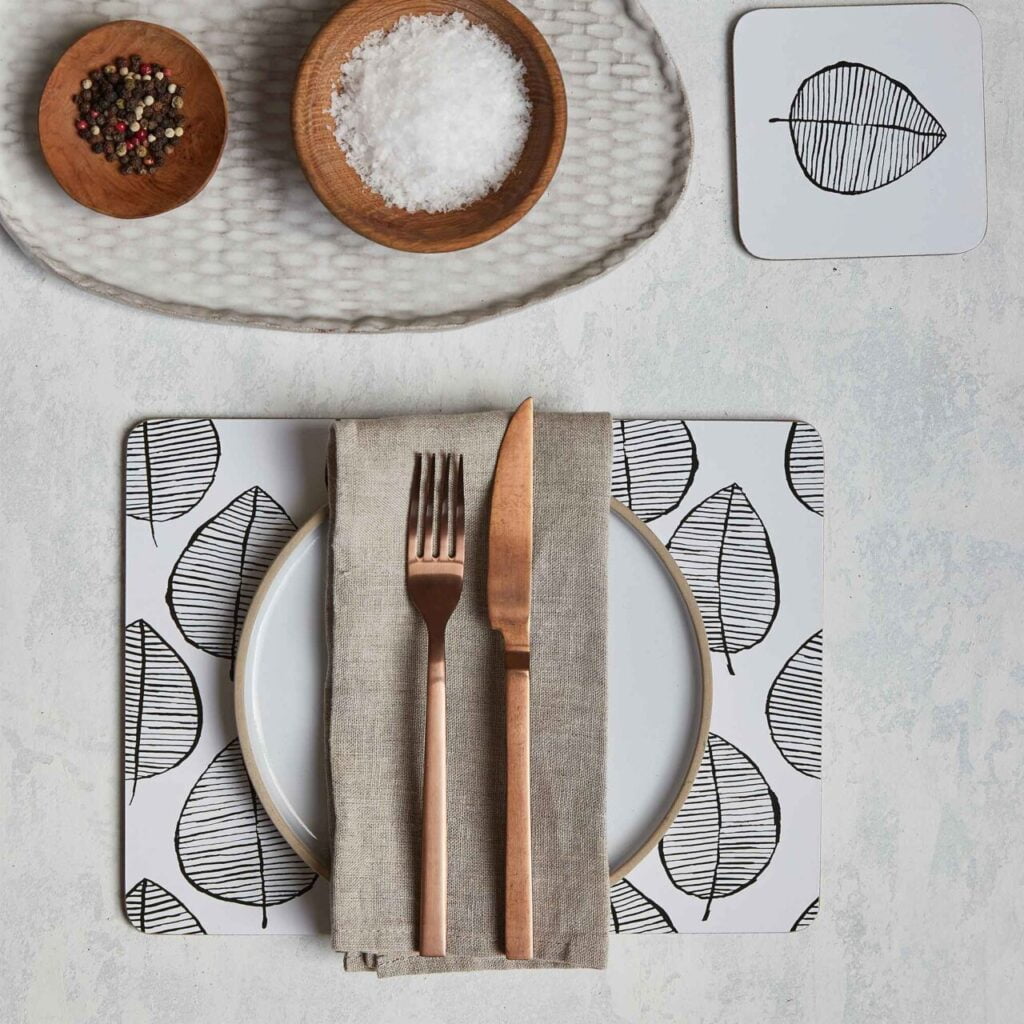 [You can shop these My Hygge Home placemats here]
6. A Comfy Handmade Mug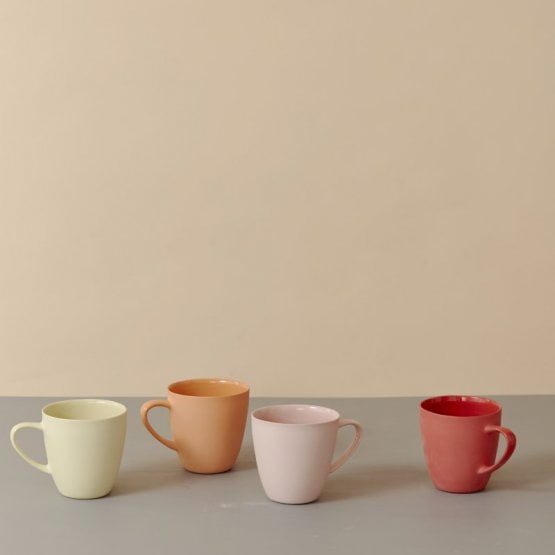 [You can shop these Mud Australia mugs here]
Wrap Up: How to Hygge Your Life and Your Home
There are enormous benefits of embracing the hygge ethos into your home, and their impact on your life can be tremendous. Let's sum how you can hygge your life and home:
Wear comfortable clothing
Eat good-quality, delicious food
Prioritise quality time with friends and family
Learn to let go of multitasking
Go for a bike ride
Find ways to destress
Bring the outside in
Simplify your home
Soften your home
Create a hygge nook
Soften your lighting
Introduce hygge-inspired products into your home
Whether you make a minor tweak or a significant lifestyle change, simplifying your life and style can boost your mood and warm your soul.
If you are looking for more hygge-inspired home products to transform your home, then head over to the My Hygge Home store.