If you're looking for Valentine's Day gift ideas for her that build a stronger relationship then read on! Our list of Valentine's Day gift ideas and gestures will leave your loved one feeling appreciated, respected, loved and feeling they're the luckiest person in the world to be with you!
How on earth does one nail Valentine's Day in Australia to this degree? One of the most important things to remind yourself before you even begin to start thinking about Valentine's day gift ideas, is that Valentine's day is about catering for her desires and passions. It's often a mistake to buy her something that only you like or enjoy.
Valentine's Day Gifts For Her – The Thought Process
Be partner-focused, not me-focused. For example, if buying sexy lingerie is the first gift idea that springs to your mind – ask yourself, is this gift for HER or for ME?? All good intentions I know, but if your wife or girlfriend loves wearing sexy lingerie and that is her thing, then go for it, but if she's a little self-conscious or more conservative then you may want to consider a gift idea more focused on what SHE loves. What gets her excited? Is it plants for the balcony? Gourmet cheese and wine? Perfume? Put yourself in her shoes just for a moment.
This is how you show that you are truly thinking of her this Valentine's Day and gain her love and respect in return. Trust me – when you do this, nearly always the benefits flow back to you.
Valentine's Day Gift Ideas for Him (In case you're wondering)
On the other hand, if you're looking for a Valentine's Day gift idea for him, you may consider surprising him with something you know that HE loves and enjoys. If you know your partner well, you will know what gets his heart racing, right? Focus your gift ideas on HIS passions to show that you truly care and score all the brownie points.
Does he love golf? Motorbikes? Surfing? Buying gifts surrounding someone's else's interests might take some planning or mean putting yourself out a little but building a strong relationship takes time, consideration and reflection from both sides.
When thought and effort goes into the meaning behind your gifts and your involvement and sincerity in the giving – it makes the experience much more precious than the cost or volume of the gifts.
How Do You Nail Valentine's Day Gifts It For Her Every Year?
Think of it this way, Sathya Sai Baba said "The gift of food to the hungry is the noblest of all gifts". So what is it that your loved one is hungry for? What does she crave (not necessarily with food, but in life)? Does she crave peace? Attention? Action? Be guided by her desires and fulfil them this Valentine's Day.
Valentine's Day Gift Ideas For Her – Our Top 5 Picks
Showering your loved one with copious amounts of expensive gifts is not necessary on Valentine's Day. Everyone has varying degrees of expectations of gifts and sometimes Valentine's Day partners get caught out when they're not on the same page. If you're nervous about getting this right, have a casual chat about gift expectations or desires beforehand so you know what you're up for and have time to get organised.
Don't be fooled – some women say "I don't want anything" which is usually a phrase in disguise for "I don't expect a lot, but if you do nothing… there could be trouble!" Everyone loves to feel acknowledged and appreciated in some way, so Valentine's Day is an obvious time to reveal your love by way of gifts and or gestures.
You may choose just one gift idea below – or all five plus more! This really depends on how far you want to go, so let's go!
A Massage, Facial or Pamper Treatment (Something for her)
Women love some quiet, peaceful pampering time at the beauty salon or favourite day spa away from their busy day to day life. It suppresses their stress hormones, soothes their mind and gives them time to relax and unwind.
Have a voucher ready in the morning and even an appointment booked if you know their schedule. If you think back to the beauty treatments she has had in the past – that is an indication for what she enjoys. It may be a pedicure, manicure or blow wave at her favourite hair salon.
Flowers (Something to display)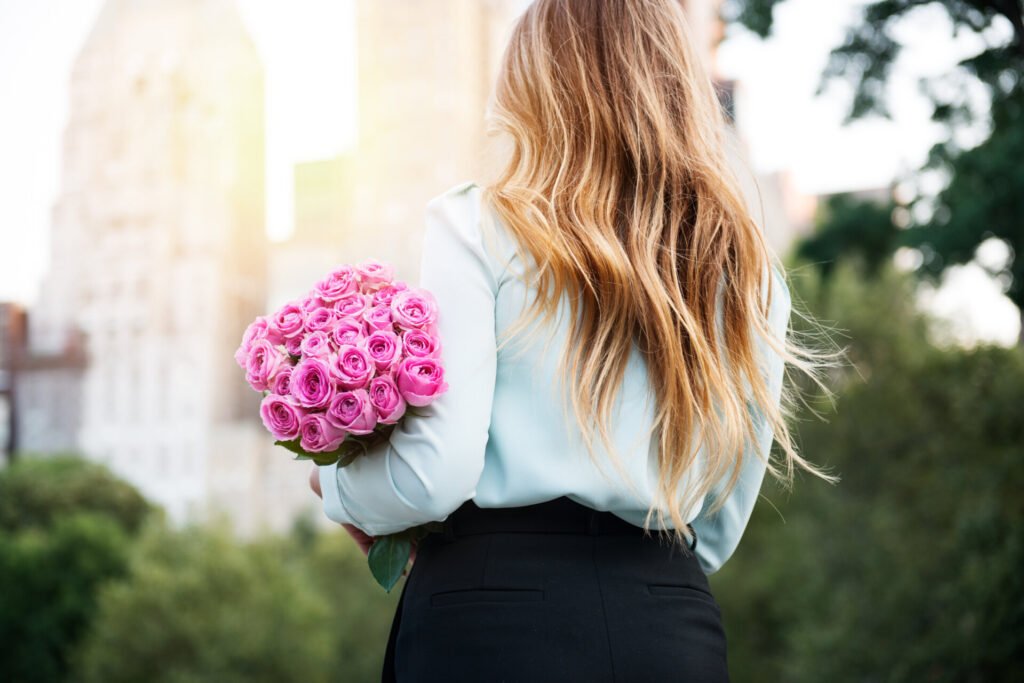 Sounds obvious I know, but if nothing else – flowers are often a little expected on Valentine's Day. It's old and traditional – yet meaningful. It gives your lady something to proudly display on her office desk or at home and symbolises your love for them to the world.
Don't be shy, women love you to openly display your admiration for them. You may wish to go for many red roses to express deep intense love or a happy bright bunch for a more playful casual gesture – depending on your relationship vibe, for heaven's sake be sure to get some flowers and include a beautiful, meaningful message on the card!
Homeware (Something for her home)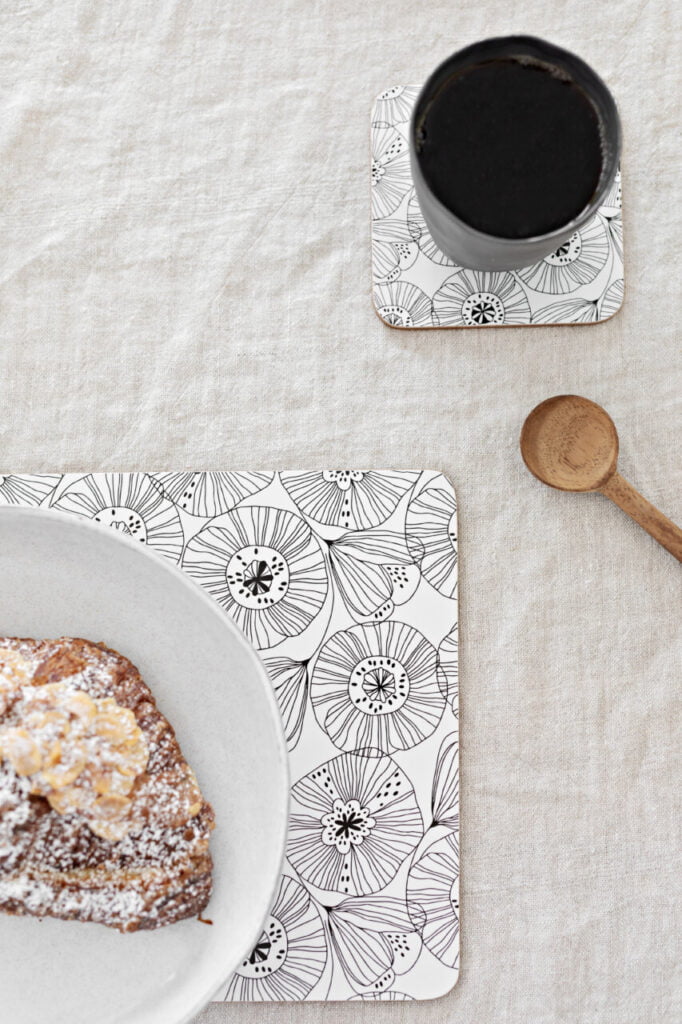 Most ladies love to beautify and accessorise their home. Find something she can use that reminds her of you each day and your thoughtfulness.
Consider a set of modern and sweet table placemats and coasters from My Hygge Home where you can eat meals together to symbolise your desire to spend time together.
This is the perfect time to connect and communicate regularly to stay close and be open with each other. It shows your homely, nurturing and romantic side.
Prepare a meal with candles (Show your romantic side)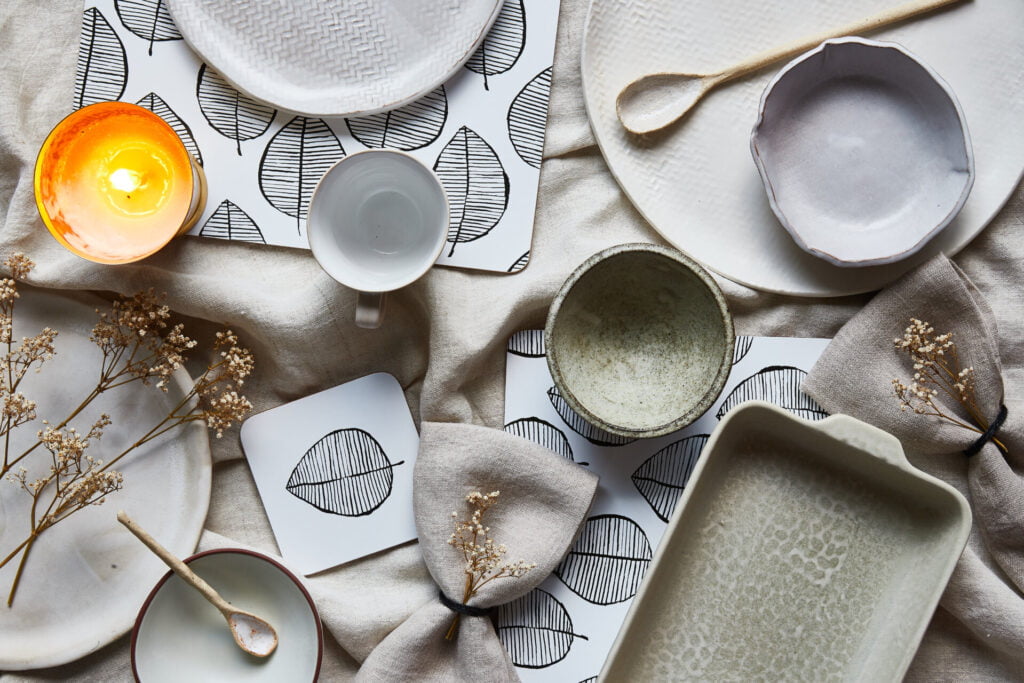 Whether you cook a meal at home yourself or pick up some take away, set the table with her new placemats and coasters, light the candles for ambience and crack open a bottle of her favourite beverage for an intimate dining setting.
Dim the lights and put on some moody tunes. She will love that she doesn't have to cook and that you've made such a special effort just for her.
Time To Talk (Set it aside – just for her)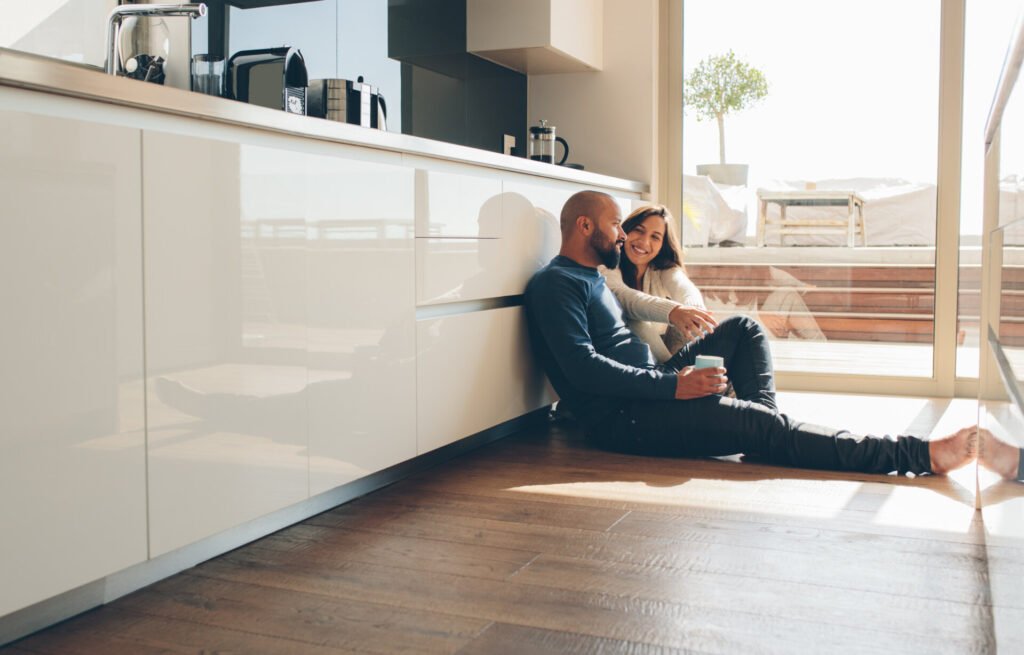 It's inexpensive but incredibly important. Set aside some time for her on Valentine's Day. Whether you go for a walk together, watch a movie together, go shopping, drive around to check out some sights or anything at all – set aside some quality time for each other because this can often mean more than any expensive gift.
If you are away and can not be physically there, set aside time to have a lengthy phone call or facetime together. Express your feelings, reflect on your relationship and achievements together and have a laugh.
This year has been unpredictable, challenging and strange for everyone world-wide, so appreciating each other and spending time together is precious.
Unless there is something urgent to attend to, avoid spending scroll time on your phone on Valentine's Day. Give your partner the attention they deserve and show that things on your phone can wait.
Remember that it is in the giving that we receive. Valentine's Day gift ideas for her or him to build a stronger relationship is easy with My Hygge Home, shop meaningful Valentine's Day gifts here.